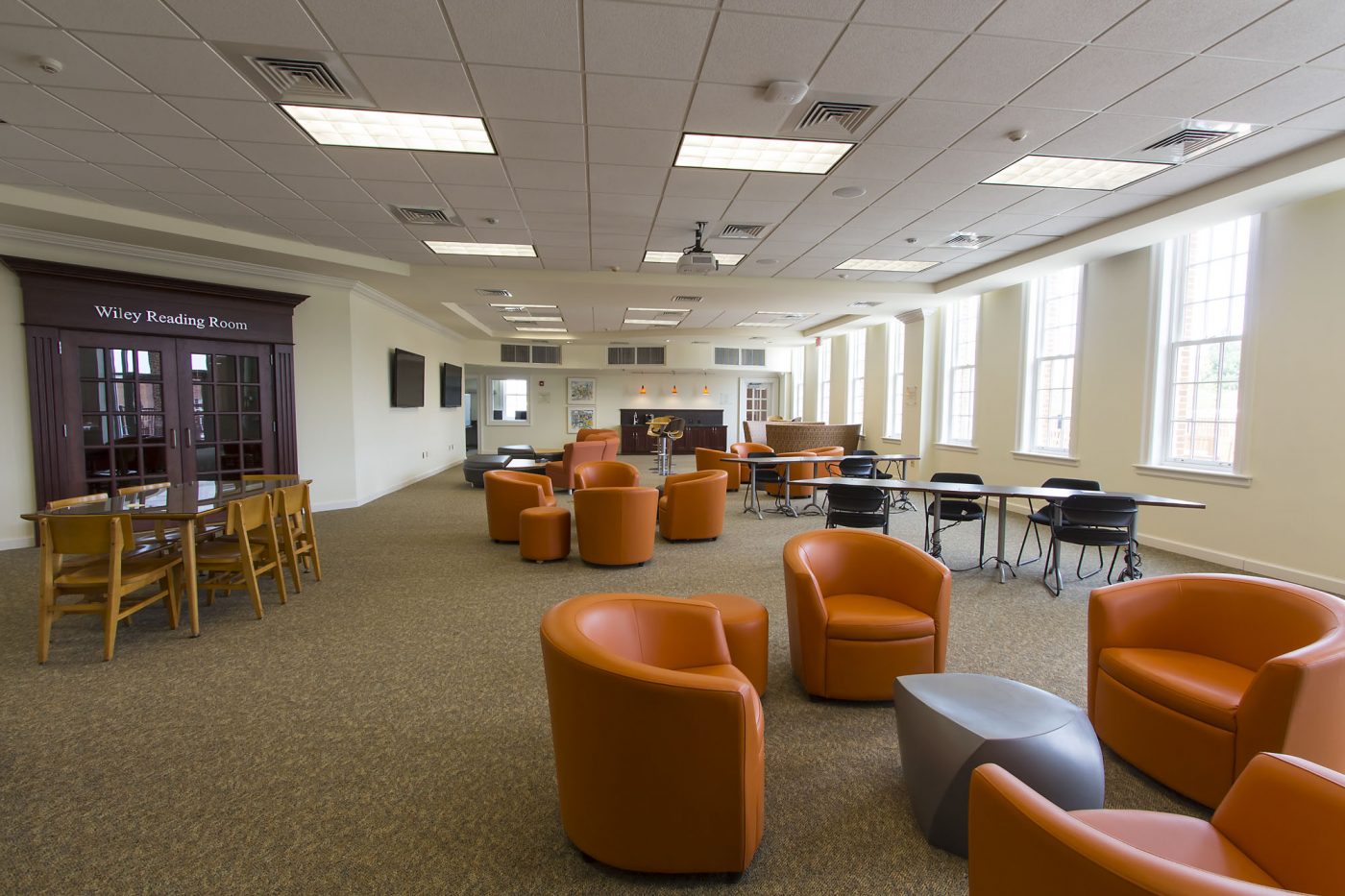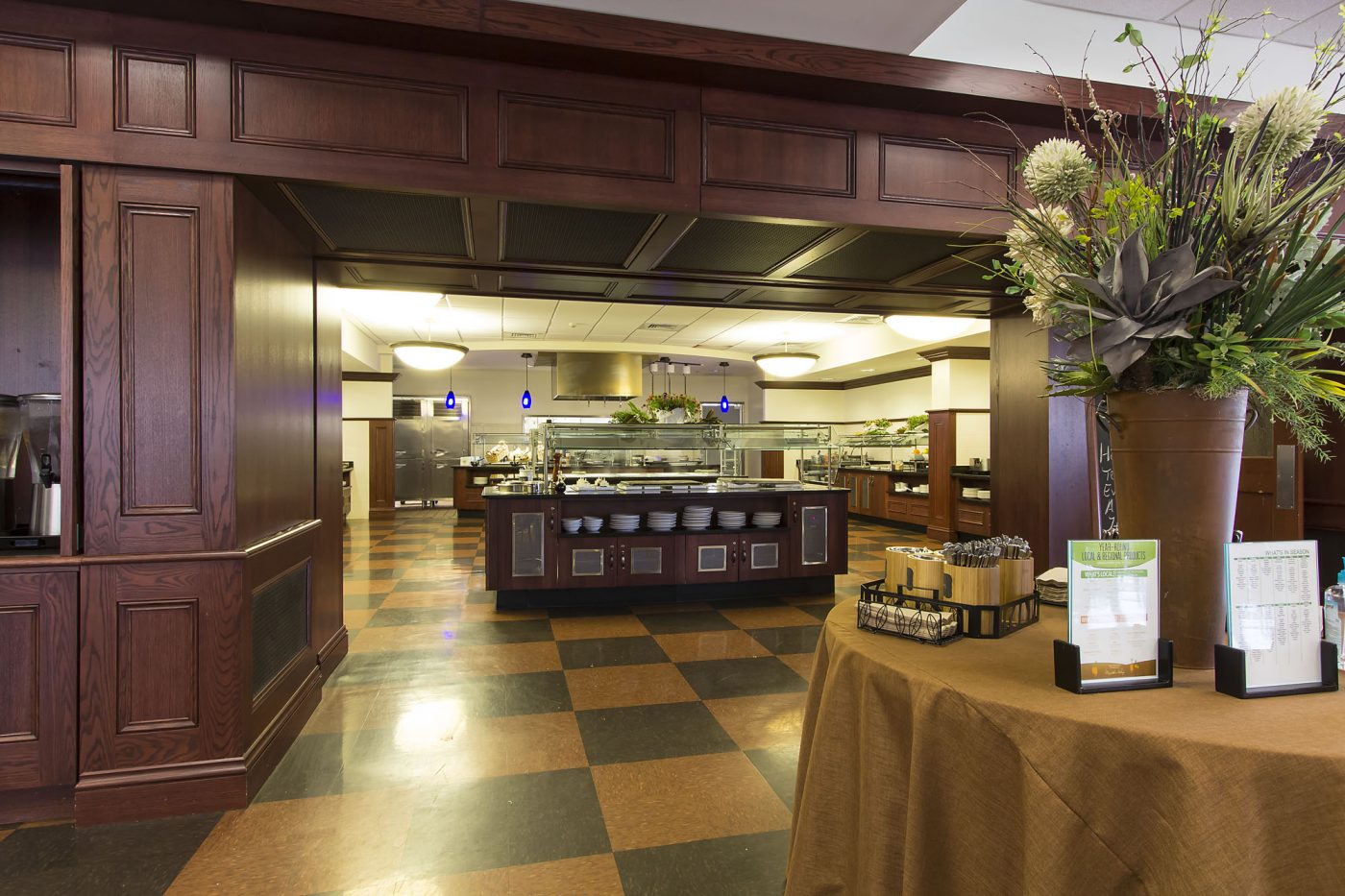 In 2011, Virginia Episcopal School (VES) and Architectural Partners (AP) began developing a partnership to renovate the campus's existing Banks Gannaway Hall, which houses the school's dining hall and library facilities. We sought to modernize these facilities, transforming them into state-of-the-art spaces for students, faculty, and staff. In addition to the aesthetic and functional aspects of the spaces, the dining hall would also need to be expanded for the ever growing student body.
Banks Gannaway Dining Hall was originally constructed in 1962. The dated kitchen and limited area dining hall were in need of expanded area and updated functionality. Above the dining hall was the library, which changed little in its' fifty year use. The large room with rows of four-foot high bookshelves and study carrels was no longer welcoming and useful to the faculty and student body.
AP teamed with VES and took a unique approach to the project expansion and renovation. The old library space was converted into the new Height Library with access to vast amounts of digital, multi-media formats. State-of-the-art technology was introduced in a comfortable and inviting environment that encouraged interaction and idea exchange between faculty and student. Three smaller rooms are specifically designed for small group collaboration and projects. A larger and more traditional space was specifically designed to house the schools book collection and provide a quiet reading and study space. An outside, second level patio was added off the where students can gather and alumni functions can be hosted.
The kitchen was expanded and updated. Modern cooking equipment and new layout now allows VES's catering staff to prepare a much wider and diverse variety of menu items. A new server allows students to sample multiple offerings and order specialty menu items at manned-prep stations. The dining hall itself was also expanded with a large, bowed glass addition that looks out onto the campus green. A brick patio provides additional exterior gathering space and connection to other areas of the campus.